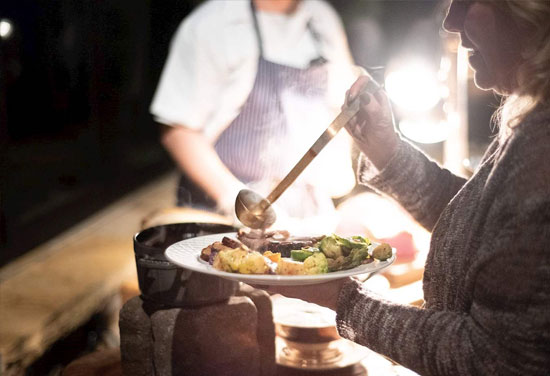 • OLD EDWARDS INN & SPA •
Farm Harvest Dinner
Get ready for a full-on evening of authentic mountain culture. Your senses will come alive with sights, sounds, smells and flavors of farm-fresh creations being prepared live. Meet the farmers and feast on their bounty from Sunburst Trout Farm, Anson Mills and Painted Hills Natural Beef. Wet your whistle with local craft brew creations from Lazy Hiker Brewing. End the evening with the foot-stomping music of Back Porch Orchestra.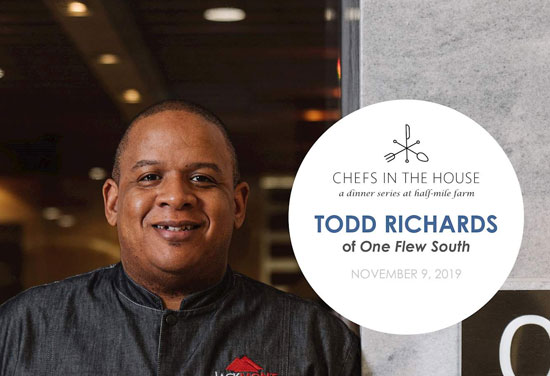 • HALF MILE FARM •
Chef's in the House Series with Todd Richards
For the special "Highlands Food and Wine" event at Half-Mile Farm, Todd Richards of One Flew South in Atlanta will be in the house. Chef Todd Richards is an award-winning chef known for his contemporary cooking style rooted in Soul and Southern cuisine. A native of Chicago and based in Atlanta since the early 1990s, Richards is a self-taught chef and two-time semifinalist for James Beard Foundation Best Chef: Southeast.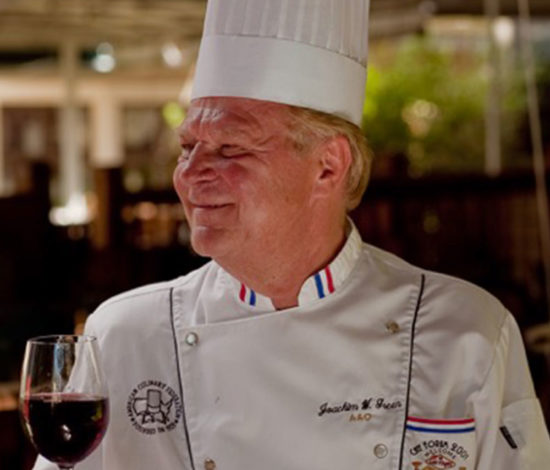 • WOLFGANG'S RESTAURANT AND WINE BISTRO •
Caymus and Wagner Family Wine Dinner
Chef Wolfgang will create five remarkable courses to complement Caymus Vineyards and Wagner Family Wines. The Wagner Family continue a true Napa Valley winemaking legacy tracing back over 150 years and eight generations.
Date: Saturday, November 9, 2019
Time: 6:30pm Champagne and Appetizers
Dinner 7:00pm Price: $160 excluding tax and gratuity
Contact: 828.526.3807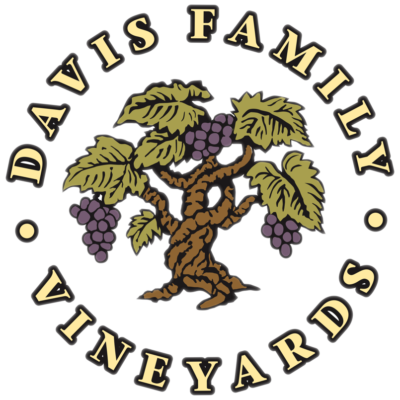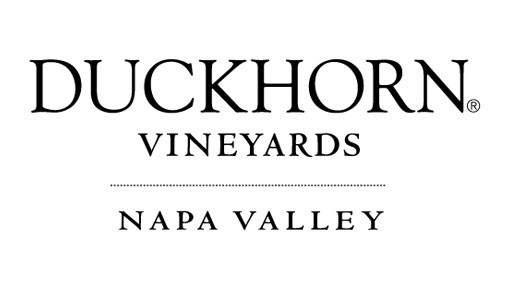 • LAKESIDE RESTAURANT •
Duckhorn Vineyards Wine Dinner
5 wines paired beautifully with 5 courses
Saturday, Nov. 9th, 6:30pm
$150 per person
For reservations, please call: 828.526.9419
www.lakesiderestaurant.info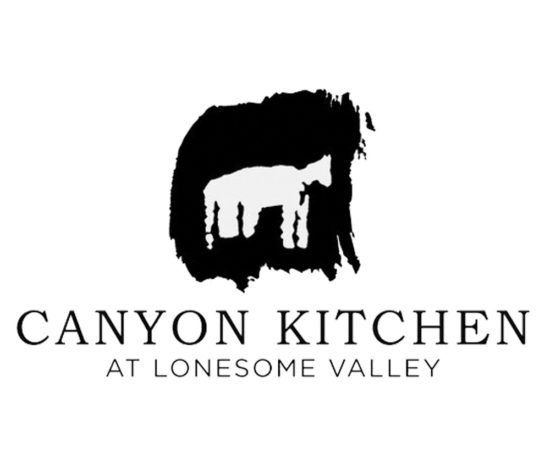 • CANYON KITCHEN •
Wine Dinner with AVIVA VINO
$150 per person
Includes food, wine, tax, and service charge.
Additional fees may apply.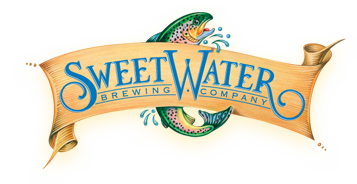 • 4118 Kitchen + Bar •
SweetWater Brewing Beer Dinner
Chef Adam Bresnahan will be presenting a 5 course tasting menu focusing on regional products prepared with both classic and modern technique. Paired together with 6 amazing beers from Sweetwater Brewing from Atlanta, GA. It is sure to be a great evening with exciting flavors and great company.
$115 per person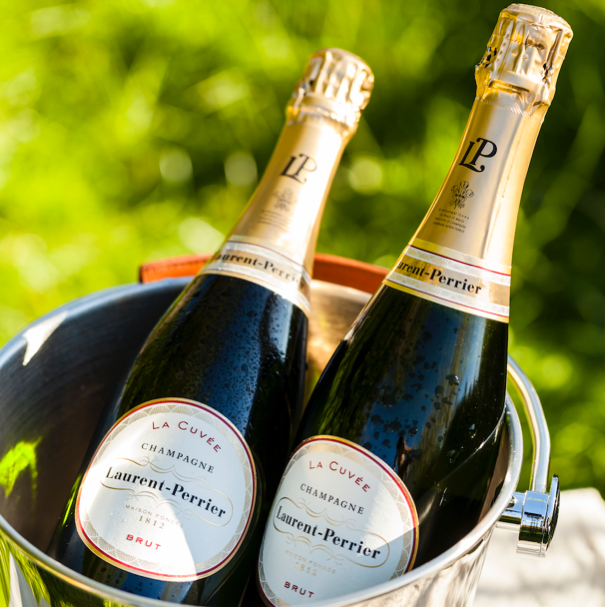 • ON THE VERANDAH •
Laurent-Perrier Champagne Dinner
Andrew Figel and Jerri Fifer prepare 6 courses,
expertly paired with special Laurent-Perrier selections.
$155 per person not including tax & gratuity
For reservations, please call: 828.526.2338
• TUG'S PROPER •
Tug's Proper Presents: Compare and Contrast Wine Dinner
Tug's Proper, 310 Main Street Highlands, NC 28714
Friday, November 8, 2019, 6 p.m.
Please join us for an intimate, 20 seat, 4 course, 6 wine pairings compare and contrast tasting featuring Natali Schlottig and Dreyfus, Ashby & Co.
$90 per ticket plus tax and gratuity
For reservations please call 828.526.3335 or email: tugsproper@gmail.com
• TUG'S PROPER •
Tug's Proper Presents: Axel Schug Wine Dinner
Tug's Proper, 310 Main Street Highlands, NC 28714
Saturday, November 9, 2019, 6 p.m.
Join us for a delightful dinner as Axel Schug will be present to guide us through 5 Schug Winery varietals pairing them with each dinner course.
$130 per ticket, plus tax and gratuity
For reservations, please call 828.526.3335 or email: tugsproper@gmail.com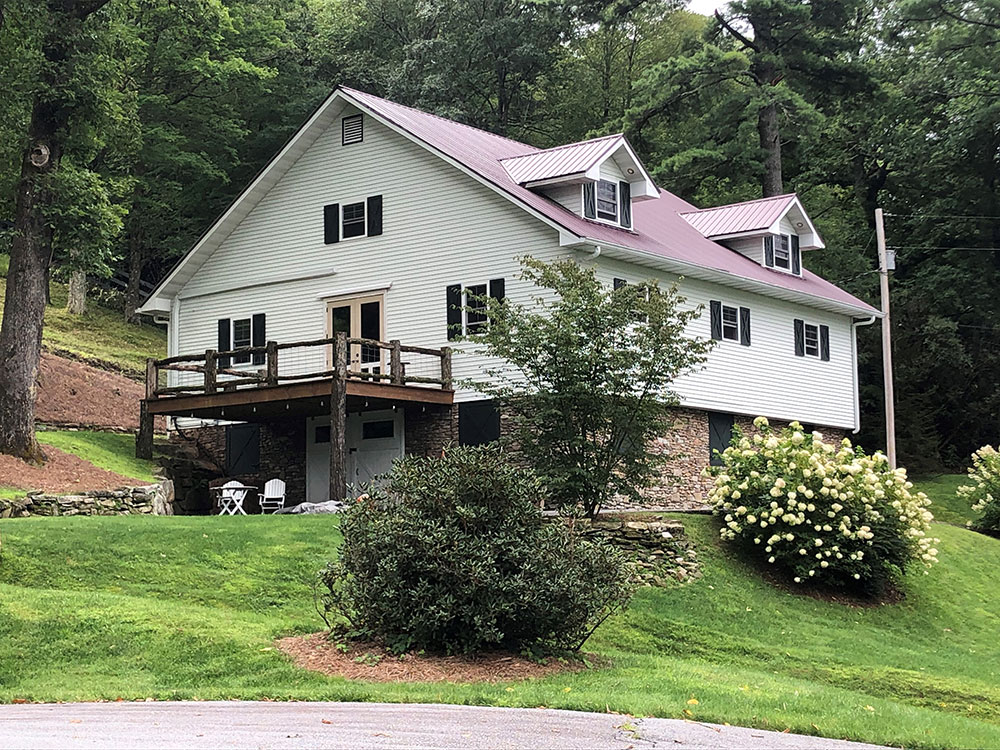 • BARN ON SATULAH •
Eclectic Europe Wine Dinner
Presented by Rosewood Gourmet & Epiphany Wines
Barn on Satulah; Highlands NC
November 8, 2019; 6:30pm
Chef Tim Lundy creates 8 exquisite courses expertly paired with finest wines from across Europe.  The evening is set amid the magical setting that is the Barn on Satulah, owned by Rachael Friday and Jeff Schenck.  Gwen Collins, of Epiphany Wines, will be the evening's guest speaker.  Don't miss your chance to experience this exclusive and unique wine dinner during Highlands Food & Wine.  $150 per person.  For reservations, please call Tim Lundy at Rosewood Gourmet 828-526-0383.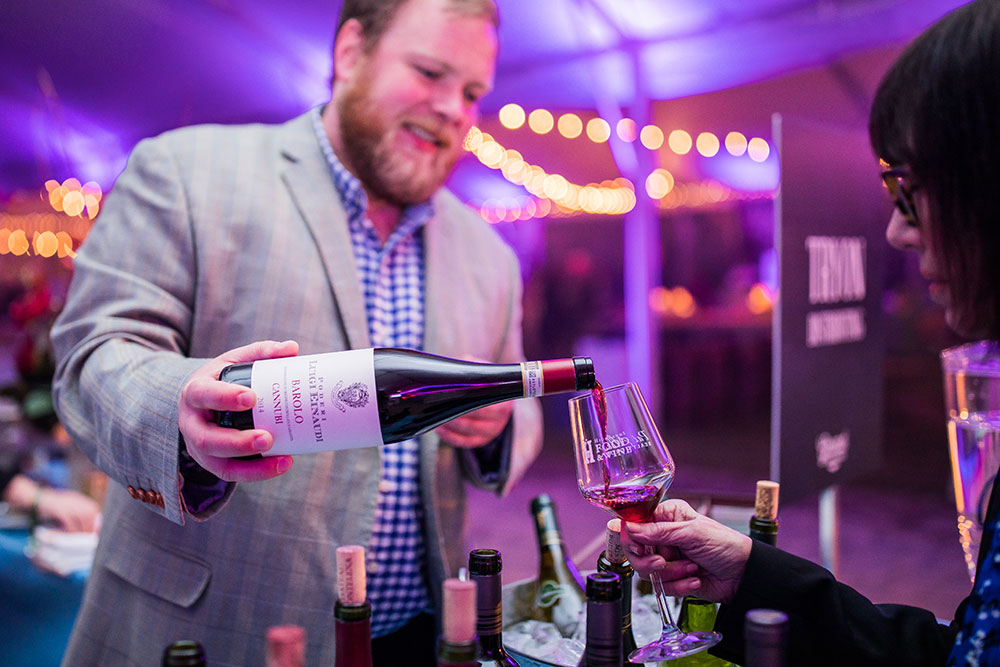 The Language of Taste
Methods of production and flavors of cheese and wine.
With brothers Alexander Kast and Maximilian Kast, MS.
Saturday, November 9th, 5:30-6:30pm
Explore the worlds of cheese and wine with brother's Alexander and Maximilian Kast. Two of the world's most revered artisan products, share a long history together, one of both sustenance and connoisseurship. Their combination can often lead to those moments of sensory harmony, where flavors match with perfection. In this class you will learn to use your senses to better understand how both cheese and wine are made, and through that how to better pair the two. This will be an interactive and fun class held in the beautiful atrium of The Bascom, Center for the Visual Arts. Only limited spaces available!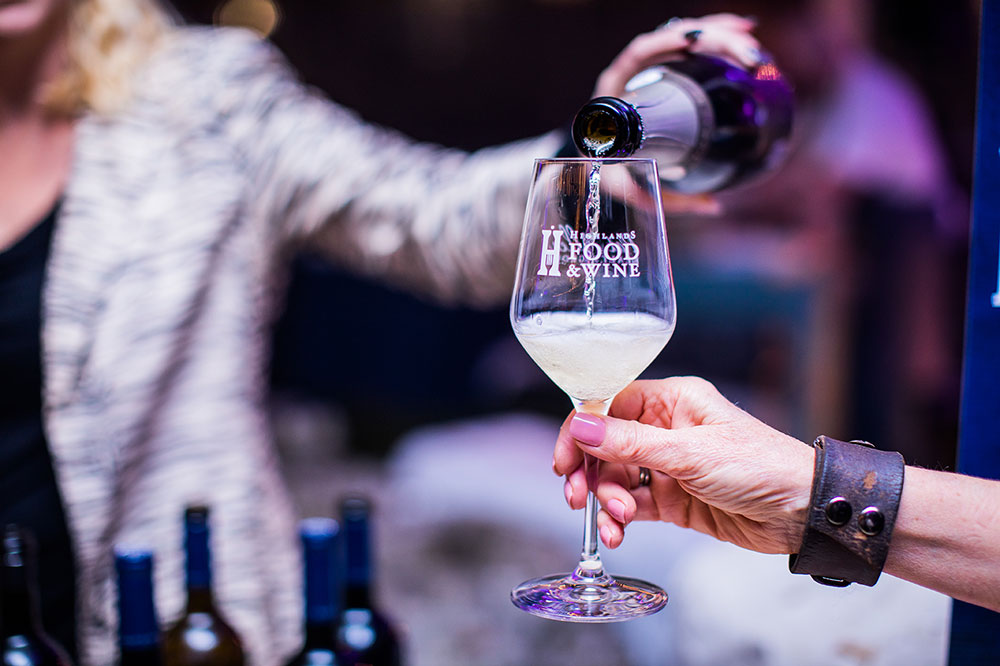 French Champagne…All the Feels
Friday, November 8th, 5:30-6:30
Join Eric Cooperman (2019's Southeast Champion of the Ruinart Challenge) and our panel of expert sommeliers, as they help decipher the region, soils and many splendorous wonders of French Champagne. During this fun and enlightening tasting class, you will learn about the intricate process called Methode Traditionnelle, discover top producers, and sample distinct wines from the region. We'll share tips on selecting the greatest bottles and tricks for finding the best values that won't break the bank. Hosted at The Drouthy Heart, Highlands' private social haven in Downtown. Limited spaces available

Heaven Hill Distillery Whiskey & Bacon Tasting
At The High Dive
Friday, Nov.8th, 6:00-7:30pm
Heaven Hill is the largest independent, family owned and operated supplier of distilled spirits in the United States. Your evening will include samples from our premium whiskey portfolio. Enjoy the whiskey and food as we discuss the various styles of American Whiskey, the history of whiskey in America and what makes them and our company unique. Featured presenters will be Carlos Lozano (On-Premise National Accounts Division Manager: Heaven Hill Brands) and Jason Bradley (Senior Area Manager for North Carolina: Heaven Hill Brands).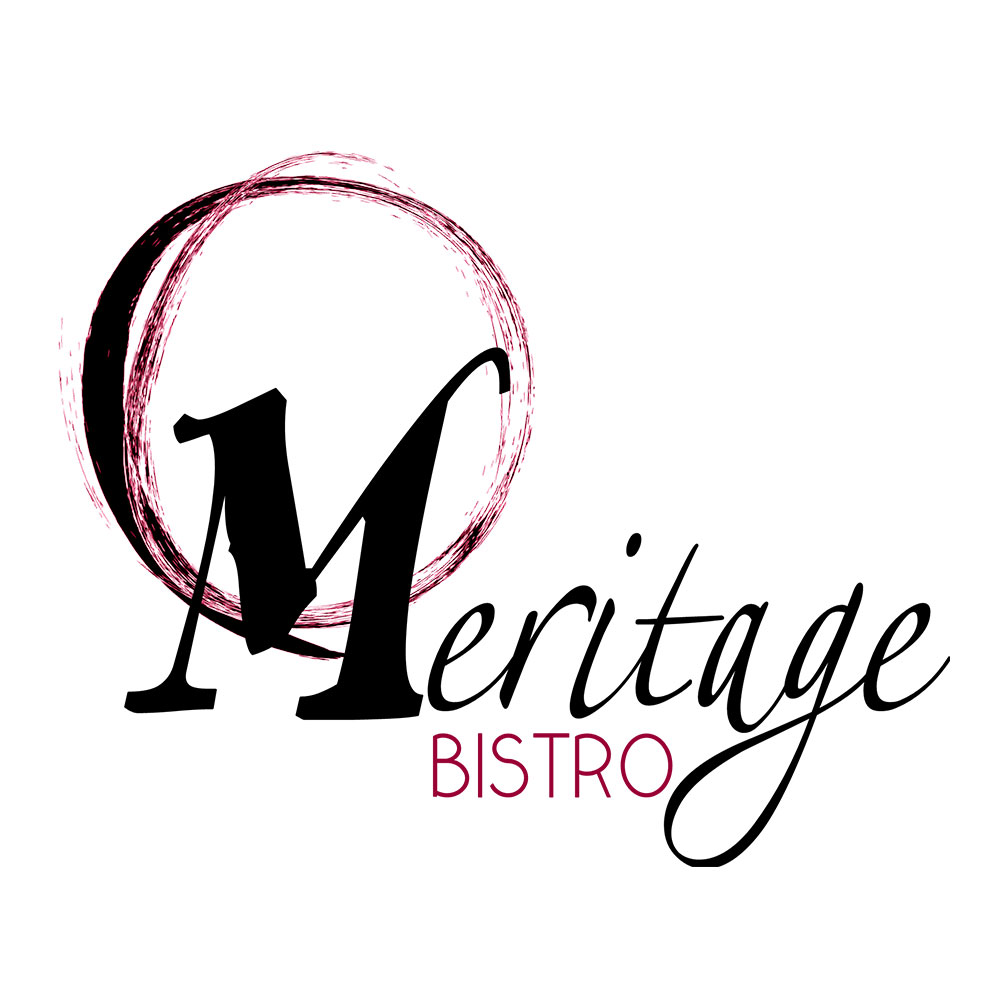 Wine vs Beer Dinner

Presented by Meritage Bistro
On November 8 Meritage Bistro returns with their popular Wine vs. Beer dinner- an interactive 5 course dinner where lucky diners can eat, drink and debate on their favorite pairings. This year the battle wages on between German/Belgian beers and European wines. Lucky diners will have a chance to decide whether beer, wine or a taste of each that best teases the palate and enhances the flavors of menu offerings inspired by the seasonal flavors of Fennel, chestnuts, fall fruits, house cured meats and more! You're invited to choose your side, because there's so much more to decide.
7:00pm/$85 per person plus tax and gratuity
Reservations: 828.526.2019
www.meritagehighlands.com

Wine Spectator Top 100 Night
Presented by Meritage Bistro
Annually Wine Spectator Magazine, the wine world's most well regarded wine publication, reveals their Top 100 Wines- wines that their discerning critics find the years most exciting.  Yet due to limited quantities, most wine aficionados can only hope to try these wines.   The weekend of November 8 – 10, Meritage offers a unique and singular chance to enjoy a glass of Wine Spectator Top 100 wine selections,  or to taste pours of three from hand picked flight combinations .  Available for purchase with the restaurant's regular dinner menu.
Reservations: 828.526.2019
www.meritagehighlands.com