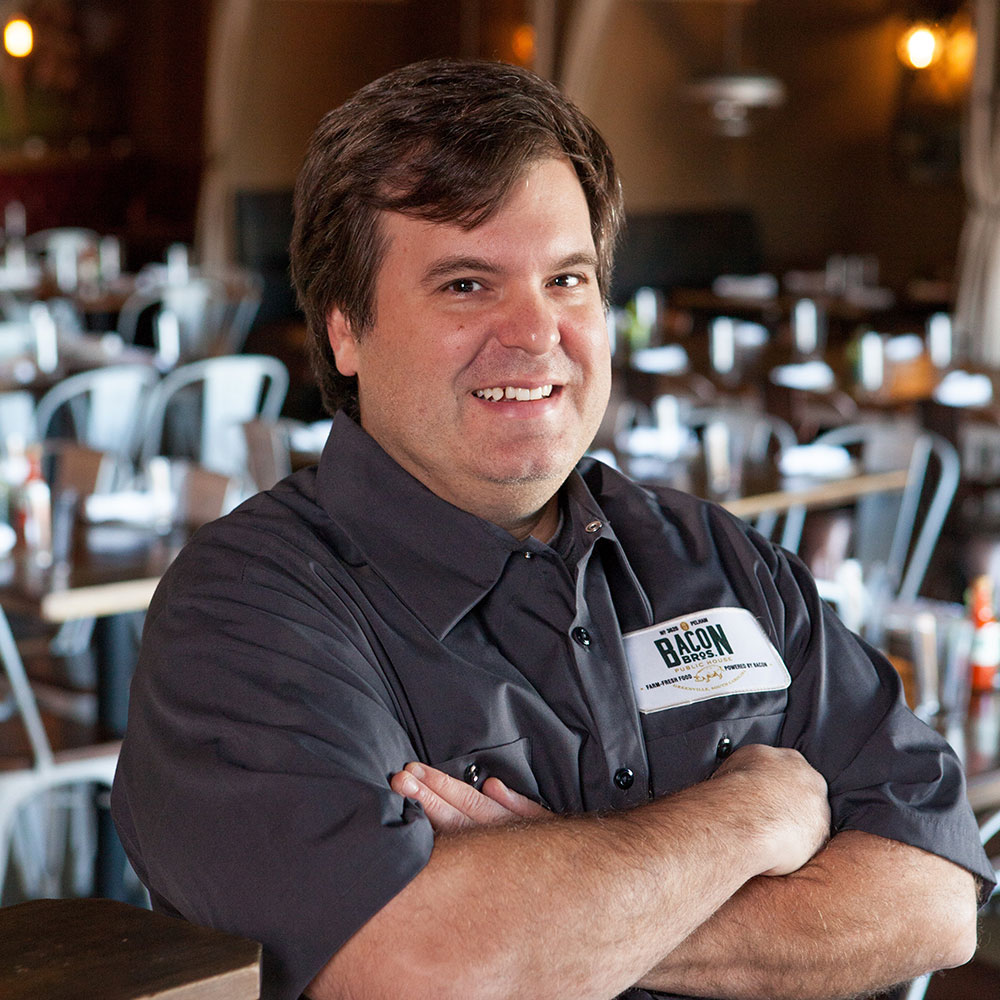 Bacon Brothers
Anthony Gray | Executive Chef
Growing up in the heart of Georgia, Chef Anthony Gray knows a thing or two about the comforts of a Southern kitchen. He spent his childhood learning first hand where his food came from - hunting and fishing with his family and preparing what they caught. Chef Gray's outdoor sensibilities have followed him throughout his culinary career, and can be seen in his locally-driven menu at Bacon Bros. in Greenville, S.C.
Gray began his formal training at Johnson & Wales University in Charleston. During his time there, he met Chef Frank Lee. Gray began his professional career with Lee at Slightly North of Broad in Charleston and began a thirteen year partnership with the Maverick Southern Kitchen restaurant group. He opened the acclaimed High Cotton as sous chef in 1999, eventually working his way up to become executive chef at both the Greenville and Charleston locations. Both outposts gained national recognition in publications such as Bon Appetit, The New York Times, Southern Living and Boston Globe. His tenure at High Cotton came to an end, and Atlanta received Gray's talents at Southern Art, where he was named an Atlanta Rising Star Chef in 2012.
Gray has made a triumphant return to Greenville with the opening of Bacon Bros. Public House in 2012.. Gray's penchant for house-made charcuterie and locavore cooking has received critical acclaim from USA Today and Travel + Leisure. Gray supports sustainable Southern food traditions through the Southern Foodways Alliance, Slow Food Upstate, Slow Food Atlanta and the Carolina Farmer Stewardship Association. He currently resides in Greenville with his wife and young son.