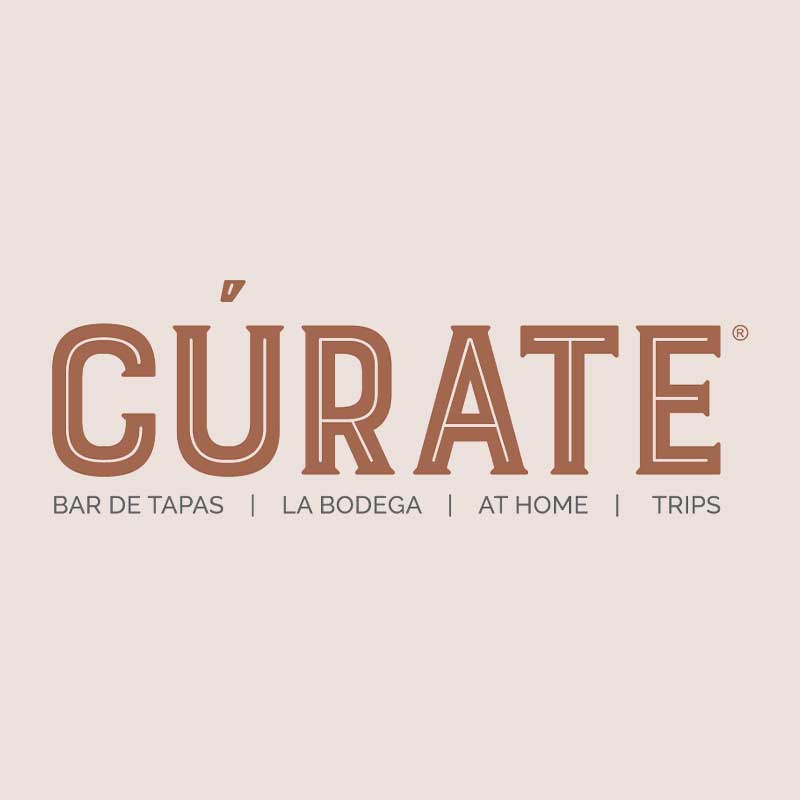 Main Event
Cúrate Bar de Tapas
2021 Appearance
Asheville, NC
Discover a new way to experience Asheville, NC's beloved Cúrate Bar de Tapas with a taste of Chef Katie Button's new offering: Cúrate at Home, an online marketplace for Spanish ingredients and prepared food straight from Cúrate's kitchen. Available nationwide via overnight or two-day shipping, Cúrate at Home is an ideal way to relive the Cúrate experience, stock up on pantry staples, source unique and thoughtful gifts, celebrate a special occasion at home, or recreate a delicious meal for friends and family.
The Cúrate team will also pour wine from the 
Cúrate Spanish Wine Club
, which offers monthly 3-bottle shipments of hand-selected, exciting wines from some of Spain's best producers, available for shipping within North Carolina, and to Connecticut, Florida, Louisiana, Nebraska, Nevada, New Hampshire, North Dakota, Oregon, Virginia, Washington DC, West Virginia, and Wyoming.
And they'll tempt you with delicious itineraries from 
Cúrate Trips
, which offers incomparable access to explore Spain, Portugal and Morocco through some of the world's most acclaimed food and wine experiences, curated by Katie Button and Felix Meana in partnership with culinary travel experts Valeska Idarraga and Fernando Paredes from Paladar y Tomar. Be sure to ask if there are any spots remaining for our nearly sold-out 2022 destinations: Basque Country (Aug 23-30 and Aug 30-Sept 6) and Portugal (Oct 11-20).
Cúrate is a collection of restaurants, online marketplaces, and culinary journeys designed to create exceptional and experiential access to Spanish culture. This adventure began when husband and wife team, Katie Button and Felix Meana, opened their nationally acclaimed flagship, Cúrate Bar de Tapas, in 2011 in Asheville, North Carolina. With over a decade of bringing the flavors and culinary traditions of Spain to guests, the Cúrate brand now includes
 La Bodega by Cúrate
, a cafe, Spanish market and wine bar; Cúrate Trips, incomparable access to the best wine and food in Spain, Portugal, and Morocco; and Cúrate at Home and Cúrate Spanish Wine Club, online retail marketplaces providing access to Spanish food, wine and culture at home, across the nation.